Alien Abduction Romance For the Pop Culture Superfan!
He was the most gorgeous creature to ever walk into Katy's dive bar. And he claimed he was looking for a woman. Two shots of tequila later, Katy is more than willing to accompany her new friend back to his place for a night of mindblowing sex that proves to be out of this world.
Literally.
Katy wakes up on a spaceship halfway across the galaxy, the captive of a smoking-hot alien who claims he's an exiled prince, and that Katy holds the key to helping him win back his throne, as long as she's willing to pay the…COMMANDER'S PRICE.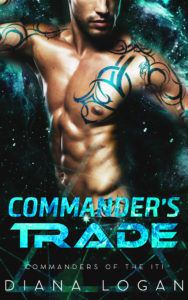 He's an alien king with a literal sex drive… I can't exactly ask him to put on a shirt. 
Katy has been enjoying her time aboard the palatial Iti flagship, especially since drop-dead gorgeous Commander Grix's quest to reunite his people requires the two of them to spend a lot of time together, figuring out the secrets of the squeeze chamber…with deeply delightful results.
But when their journey brings them to a ship full of desperate Iti, the chance to save them may mean losing everything, including each other.
She's been abducted by aliens…
She's run away with an exiled king…
Now Katy is about to face the greatest test of all:
…COMMANDER'S TRADE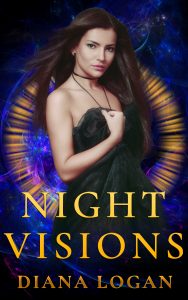 Night Visions is a sexy paranormal romance perfect for fans of Supernatural and the X-Files.
The last thing in the world I want to do is join Jonathan Gallow on his private island to go ghost-hunting. No matter how sexy his laugh, or how big his…boat. I don't believe in ghosts or psychic mediums, and I can't wait to expose him for the fraud I know he is.
But the moment we set foot on Mandrake Island, it becomes clear that there is more going on than I can explain or deny—especially when it comes to the connection growing between us.
The spirits of Mandrake are restless, and if Jonathan and I want any chance of a future, we're going to have to overcome them…together.