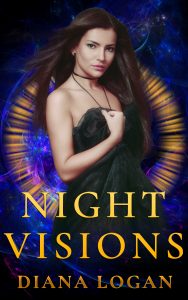 Night Visions is a sexy paranormal romance perfect for fans of Supernatural and the X-Files.
The last thing in the world I want to do is join Jonathan Gallow on his private island to go ghost-hunting. No matter how sexy his laugh, or how big his…boat. I don't believe in ghosts or psychic mediums, and I can't wait to expose him for the fraud I know he is.
But the moment we set foot on Mandrake Island, it becomes clear that there is more going on than I can explain or deny—especially when it comes to the connection growing between us.
The spirits of Mandrake are restless, and if Jonathan and I want any chance of a future, we're going to have to overcome them…together.